The biggest

hamburger

in the world!
More than 100 pounds!
And the burger wars continue! Clinton Station Diner has now made claim to the World's Largest commercially available hamburger, "The 8th Wonder". This 28" wide, 11.5" thick, 105 pound monstrosity was created today at the Clinton Station Diner in Clinton, NJ. With previous massive burgers like the 7lb Zeus burger, and the 50lb Mt Olympus under their belts, it was no surprise that Clinton Station was secretly devising a way to beat the latest winner in the Big Burger Wars, the 78.5lb entry from Bob's BBQ and Grill in Pattaya, Thailand. Looks like they've brought the title back to the USA!
The biggest hamburger in the world!
Yes! More than 100 pounds!!!
The new king of burgers!
Time to eat!
Impressive!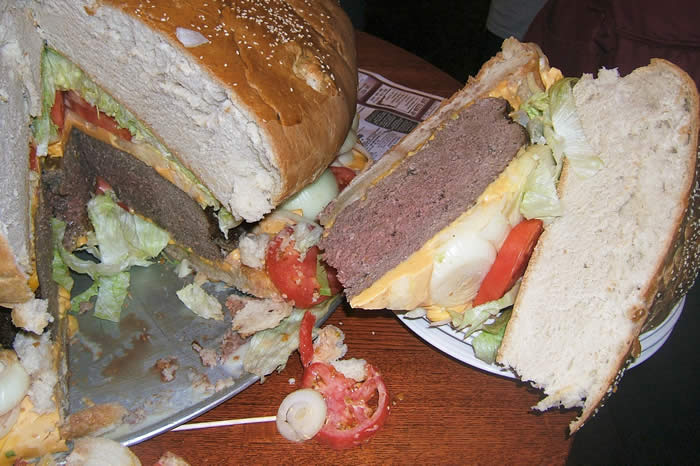 Hungry?
--------------Copyright to MydeaMedia 2011-------------------------------------------------